Do you ever get that naked feeling while driving your car? Do you feel prying eyes watching you while you travel the streets? Beat that feeling and the heat by protecting yourself with Ballarat Tough Tints wide selection of window film. Please browse through our selection of tinting options below
.

With a "universal black" color shade that fits perfectly with just about any car window on the market. Marathon's dual-ply construction (a durable dyed film combined with an aluminum layer) will keep things cool by cutting down heat, blocking unwanted glare and protecting you and your car's interior by rejecting 98% of harmful UV rays where applicable. Plus, an improved base polyester film will anchor the film to the glass longer and increase optical clarity.

Factory Match Color – non-reflective, universal black closely matches factory tinted windows
Durable Construction – long lasting, dual-ply color stable layers
Signal Safe – non-conductive, compatible with GPS and radio signal devices
Blocks 99% of Harmful UV Rays – reduces interior fading and protects your skin & eyes
CST™ Scratch Resistant Hardcoat – better durability, protection and clarity
Backed by Johnson Window Films' comprehensive manufacturer's warranty program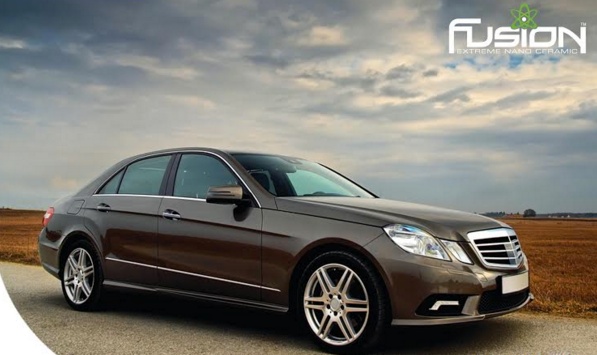 Fusion ceramic automotive window films are the pinnacle of glass film technology. Utilizing Nano technology, Fusion window film is fused with Titanium Nitride Nano particles to give not only the highest in overall heat rejection performance, but unsurpassed clarity and colour tone.
A truly prestige product for those who want the best. Fusion is quite simply the Ultimate in comfort and protection for you and your vehicle.
Tough Tints are the guys to choose for your next window tinting project. We always offer one-piece rear windows, when other shops say it can't be done – we get it done!
Say goodbye to big gaps!! Our Shaved Edges on roll down windows are a standard option when you have your vehicle tinted by the pro's at Tough Tints.
With the strongest warranty around combined with our years of experience you are guaranteed a great job first time with no excuses.